Discover Låktatjåkka and the Trollsjön lake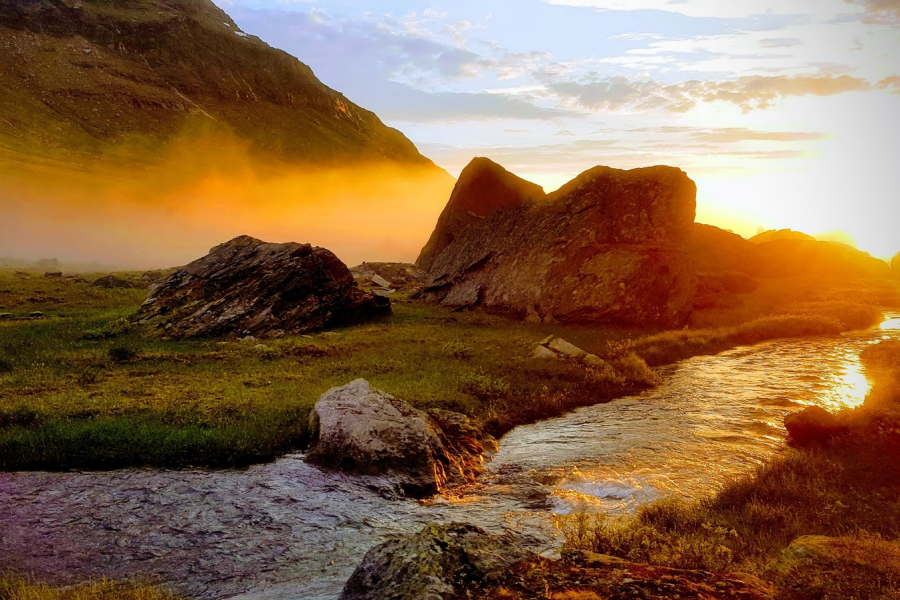 Species found in this area
Mountain Avens
Lapland's landscape flower, the Mountain Avens, only grows on lime-rich land in high-alpine areas.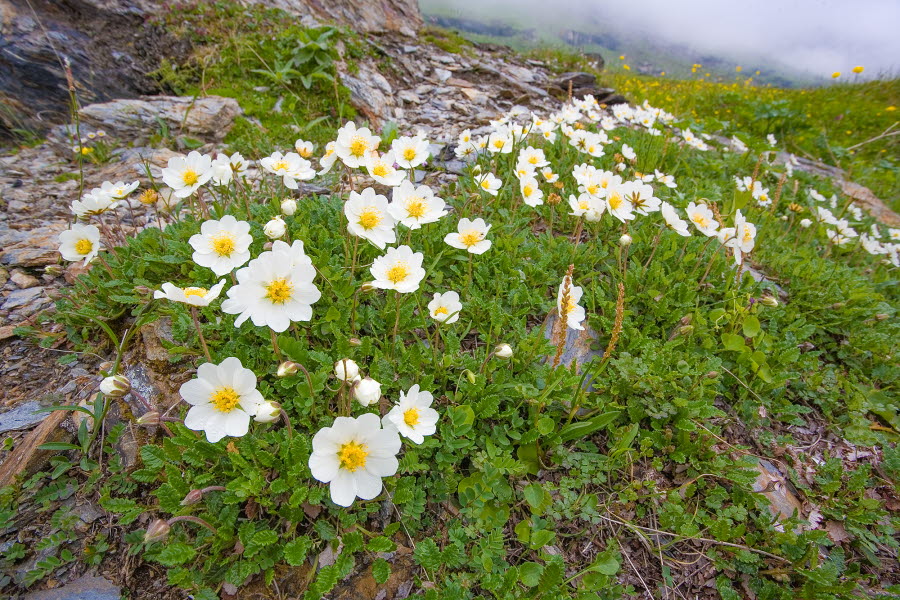 "Lapland Violet" (Viola rupestris subsp. relicta)
Keep a lookout for this "Lapland Violet" which grows on lime-rich soil on south-facing slopes and landslide areas.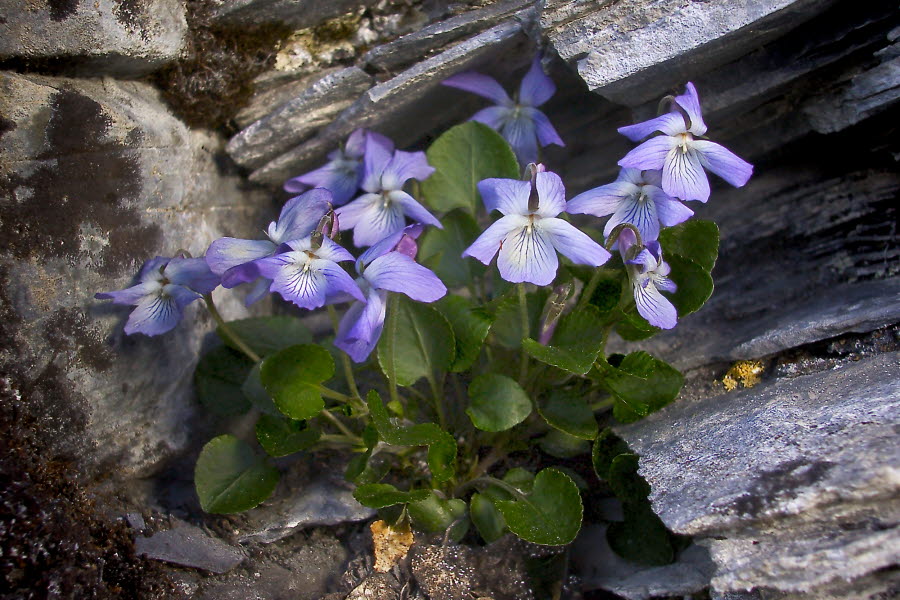 Agriades Aquilo
The Agriades Aquilo butterfly normally flies during the month of July in the Torneträsk area.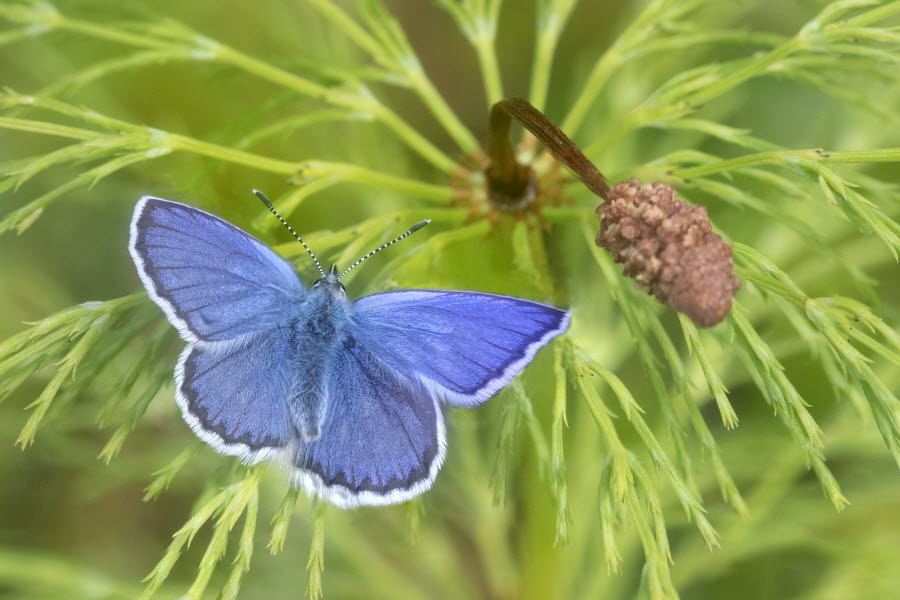 Purple Saxifrage
The Purple Saxifrage begins to bloom in early spring and thrives on moist ground.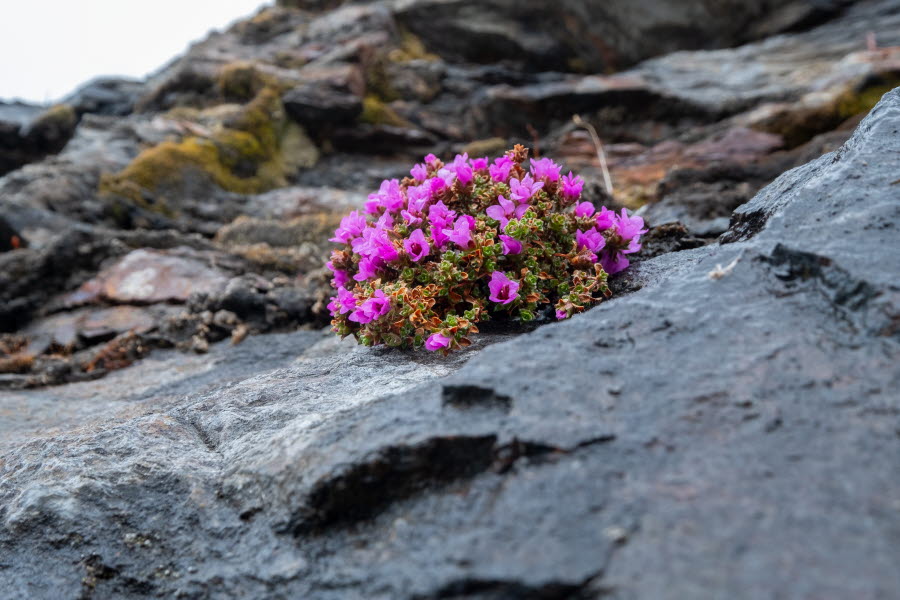 Låktatjåkko is the mountain lodge in Sweden with the highest location, 1,228 metres above sea level. The lodge is accessed on foot, a walk of just over 7 kilometres which begins in young birch forest since the original forest was felled during the construction of the Malmbanan railway. Later on, you will pass some small waterfalls and the higher you get, the more magnificent the view becomes.
The Trollsjön lake, or Rissajávri as it is also called, is reached by a round trip hike of about 12 kilometres and a climb of about 350 meters. It is a popular day trip for many hikers. Along the way, there are several small streams where you can fill up your water bottle with mountain water.
Geaðgevággi, where Trollsjön is located, is a Sami word that means stone valley. There are large boulders scattered here that probably fell onto a glacier and were then transported through the valley with the glacier ice. Small landslides still occur in this area.
The valley ends abruptly with a steep rock wall. Below is the oligotrophic (low-nutrient) Trollsjön lake. The Sami name of the lake, Rissajávri, refers to the colour of the water which is "blue like burning sulphur". Trollsjön has a visibility depth of 34 metres and is the clearest lake in Sweden. It consists of meltwater from the surrounding snow fields and the ice on the lake usually stays well into the summer.
Natura 2000 is a network of protected areas in the EU with species and habitat types that are particularly important to protect and conserve. Trollsjön is part of the Natura 2000 area Låktatjåkka which stretches from the peak of Mount Njullá to the east to the Vássevággi valley to the west.
The Låktatjåkka area has been selected because of its varied alpine habitat types and the special species found here. Centuries of reindeer grazing have helped shape this unique landscape.
Reindeer husbandry
Reindeer husbandry is conducted in this area all year round. If you see a reindeer herd, keep your distance so you do not disturb or scare the reindeer. If you end up inside a reindeer herd, stand still and wait until the reindeer have passed. Dogs must be kept on a lead. Always be careful and considerate.
Remember the basic rule of the right of public access: do not disturb or destroy.
Keep the countryside clean - take your litter home with you.